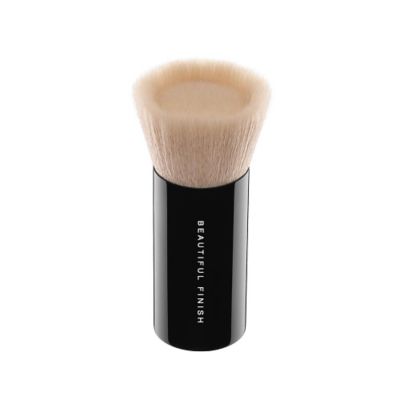 Details
http://www.bareminerals.co.uk/beautiful-finish-brush/UK77069.html
Variations
Additional Information
This luxuriously soft, extra-large brush delivers fast, even, controlled coverage to reduce application time. Engineered with a unique convex center and waved synthetic fibres that hold powder like water to a sponge, it deposits more product with less effort. Its skirted silhouette fits perfectly into our proprietary ORIGINAL AND MATTE Foundation Lids to help capture (and contain) every mineral.
Application Technique: Swirl, Tap, Buff Application
Because the wide brush covers large areas quickly, use it to apply bronzers and highlighters to the neck, collarbones and shoulders.